Working with The Four of Disks
This card, Lord of Power, is one which reassures us of the overall security of our material life, and also suggests that we must take time to appreciate the assets provided in such abundance by the planet upon which we live.
This earth provides us with the greatest sense of security that can be experienced by a race such as ours... the ground beneath our feet; the water we drink; the food we eat; the air we breathe; the raw materials to clothe us, house us, adorn us... And for such riches, she asks nothing in return.
As a result we have neglected the planet we live upon to the extent that our excesses have taken from her beyond her ability to renew and sustain. So on a day ruled by the Lord of Power, I ask you all to give something back to Planet Earth...
This could be a crystal, blessed for her nourishment. Or a plant given in her honour. Or half an hour spent clearing rubbish strewn across her body. Or a few moments spent in adoration of her beauty. Or water spread across a barren dry patch of earth.
And perform whichever act you choose with reverence and a sense of deep thanksgiving in your heart for the planet which sustains us all.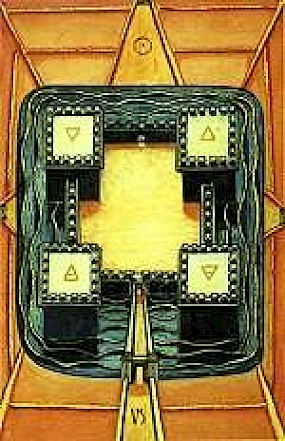 Affirmation: "I offer my power in the service of love."