Working with The Two of Disks
The Lord of Change brings in a necessary breath of fresh air to sweep away stagnation, and brush the dust off the things we need to get done. Everything is constantly changing around us.
My favourite example of change is the sky... so on a day ruled by the Lord of Change, go and watch the sky. Look at the way it alters in every single moment. Never for more than a few seconds does it create the same pattern.
This is a revelation of the inner you... constantly changing, growing, expanding, altering. Your body cells change in every living second. Your thoughts flash faster than computer messages. Your memory stores a vast wealth of information, and is steadily adding more and more. This day that you now experience will never come again... tomorrow will be different, because you are.
Some people are afraid of change and alternation in life... Some people spend too much energy trying to keep things the same... But you would not consider fixing the sky in any one final pattern would you? So... don't do it to yourself. Allow excitement and joy to run alongside change in your life... and you will get so much more out of everything.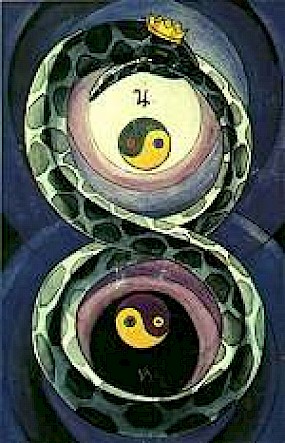 Affirmation: "I celebrate my growth and power."