Working with The Ace of Disks
This is a remarkably optimistic card, which usually heralds an exciting period of progress, whether spiritually or materially. We can expect expansion, new beginnings and often also, an input of funds.
There is a less obvious perspective on this card, too, which has to do with its inner truths. Disk are not only about money, physical life and materiality. They are also about the cycles of life, of the planet, and of ourselves. The Ace begins a journey during which we can come to understand these things more clearly, thereby attuning ourselves more thoroughly with our Universe.
So a day ruled by the Ace of Disks is a two-level one. Keep your eyes wide open for good opportunities to either start off new projects, or to engage more thoroughly with ongoing work.
And on the broader level, if you can, take a little time to look at the land you find yourself in. Take notice of the season, and its effects on Nature. Look at the sky... during the day and at night. Really look at it. Think about the clouds you see, the way these move in relation to this planet. Test the air. Touch the wind. Allow yourself to grow closer to Gaia. Feel her secret rhythm, which so often falls beyond the threshold of human awareness. Allow yourself to be closer to Her... even if only momentarily.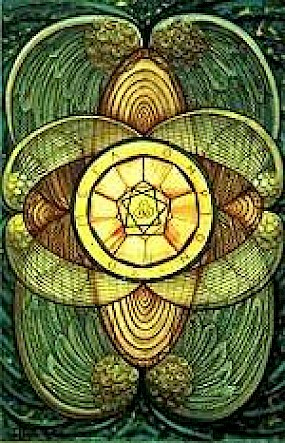 Affirmation: "I am in harmony with the pulse of the planet."