Working with The Knight of Disks
In divination the Knight of Disks often represents a person having influence over your financial situation, like your boss or your bank manager. At his deepest level this Knight is about material and physical resources, and how we handle them. He has a lot to teach us about good management and attention to detail.
So on a day which he rules, spend a little time going over your finances, and your overall material position. Look at all the stuff you've had in that box at the back of the cupboard for all this time. Go through your insurance policies, and other important financial documents.
At the very least, you'll know where they all are next time you need them. You could also discover a shortfall or something you've overlooked. And, at best, you could stumble across something important and rewarding.
If all your paperwork is already in order, then spend some time assessing the ways in which you spend your money, and decide whether it's going the way you want it to. Often you'll get a fresh perspective on something that you had taken for granted before.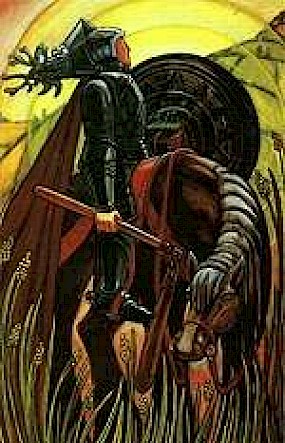 Affirmation: "Effort brings reward"