Working with The Five of Swords
This card, the Lord of Defeat, has much more to do with how we limit ourselves in order to avoid disappointment, than it does to do with external events. Nobody ever gets every single thing they want out of life. But if, to avoid additional pain, they don't take chances and risks, then they will end up never achieving their fullest potential, never seeking out success, and always feeling as though life has somehow done the dirty deed to them.
A day ruled by the Five of Swords may have more than its fair share of setbacks. You might get news that you don't want, or have one of your hopes dented a bit. If that is the type of day you have, don't turn that disappointment into fear. Spend some time with your feelings. You are entitled to feel let down when something that matters to you goes awry. Do something gentle with yourself, to remind yourself of the things which are right in your life. Give yourself a good cuddle. And then dust off your disappointment, and decide which course of action will serve you best in order to try to follow through on what you need.
Very often, when we get a knock-back, we compound it by beating ourselves up. In no time at all, the original disappointment has been overwhelmed by a bunch of other negative thoughts and attitudes that hurt and damage us. By the time we've finished we are desperately distressed, have kicked our self-esteem into touch, and feel completely incapable of contributing anything useful or worthwhile.
If, instead of doing this, we empathise with ourselves, we will find the original disappointment easier to get into perspective, against the backcloth of the rest of our lives. We will find it simpler to see the REAL problem, rather than cloaking it with a bunch of insecurities and difficulties. And we will not gather fear around us which makes us hesitate when taking the next necessary step.
If, on a day ruled by the Lord of Defeat, it is not outside events which cause problems, then spend time thinking about your overall attitudes. Seek out your fears about defeat, and confront them. Call them by name, and challenge them out into the light, where you can get a good look at them. Fearing pain does not stop us experiencing it. But living in accordance with fear can stop us from experiencing life.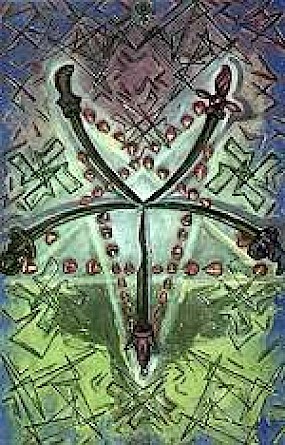 Affirmation: "I welcome success and fortune into my life."