Working with The Three of Swords
The Lord of Sorrow sometimes bring sadness in with him when he appears - and he also highlights areas of life where decisions are needed, and where we feel unable to make important choices. This indecision leads to sadness and frustration.
So on a day when he rules, we need to be exploring our more unhappy feelings, and wondering if there are issues that we are feeling unable to deal with, which are causing us pain or confusion. However, it's important not to expect ourselves to deal with conflicts or problems until we feel stronger.
So, having identified our difficulties, we need to file them in the 'to do...' box and then treat ourselves very gently for the rest of the day. In regaining our strength we shall be much better equipped to deal with things (you might notice the connection here with the Aeon - all decisions have their moment)
If the Three of Swords rules on a day when you have no particular difficulties that need dealing with, you might like to spend a little time considering the whole concept of sorrow. We have become very afraid of experiencing pain - we will often go to great lengths to fail to enter into our own pain with a generous, gentle heart.
Yet having the ability to face your own pain makes it into a more tolerable event when, sadly, it happens in your life. Look at the ways in which you have dealt with past pain. Try to decide if you feel you have done the best you could for yourself - and if not, work out why not.
When we get hurt, we often make our suffering much worse by barbing the pain with guilt, self-accusation and bitterness directed to both ourselves and others. Often we do this as a way of trying to avoid feeling our pain - we distract ourselves with things that are basically irrelevant, but which eventually end up fouling the pure experience of hurting.
Each one of us has a right to experience our sadness without judgement, nor recriminations, nor guilt. If, rather than avoiding hurt, we engage it, sometimes it can provide a clear energy for transformation, creativity and development.
I don't advocate suffering as an efficient spiritual tool, but there are times when, since you hurt anyhow, you can direct the deep emotional experience into new insight. And in so doing, you might well find your way through your pain with fewer after-effects and dark memories.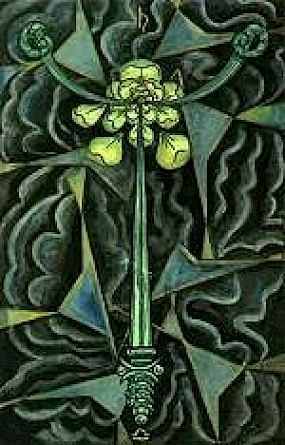 Affirmation: "I trust myself to feel my own pain"