Working with Adjustment
This card was traditionally called Justice, but in more modern decks is now named Adjustment. This change reflects one of the deeper aspects of meaning that the card covers - the requirement for constant assessment and balancing which opens us to spiritual expansion.
Life is a flowing river of energy - and when it is blocked for any length of time it behaves exactly as water does..it stagnates. When we fail to consistently assess our position and attitudes in relation to life - in general, and on a personal level - we too begin to stagnate.
So on a day ruled by Adjustment, we need to take stock of ourselves. Have a look at habitual or routine behaviour, and decide whether it is appropriate to your current state of mind, and position. Sometimes a thing becomes outdated, and loses its value as we change and alter. If you find anything like this decide to let go of it, to clear the way for new more appropriate actions.
Think about the ways in which you approach life - do you feel you're getting the most out of it, and putting as much as you can into it? If not, think about why. For some of the fortunate people among us, happiness and contentment come as a result of simply deciding that these things are in our lives now, and then living each day reminding ourselves of that fact. So consider if you are one of those fortunate people who can simply choose to be happy, fulfilled and contented... and then do it.
If you are one of those people who cannot, at this time, decide to be happy, because of surrounding circumstance, try for today, to find something to be happy about - a little ray of sunshine cutting through the darkness. It will make a difference to the imbalance you might be experiencing - and go some way toward adjusting your situation.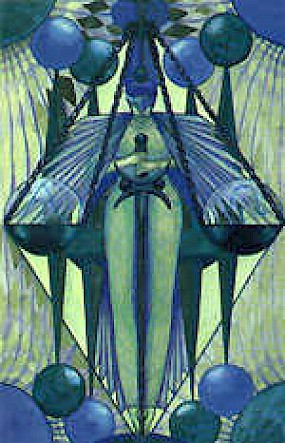 Affirmation: "I move towards balance and harmony."