Selenite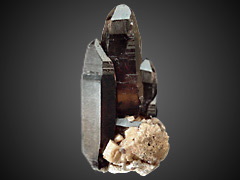 Description: clear crystal vaiety of gypsum
Energy : projective
Chakra : crown and transpersonal point
Properties: highly energetic, protective, visionary
A clear knowingness of our place in the universe is selenite's main virtue. We are able to access the highest guidance available to us with this stone. Angelic beings may be contacted.
Selenite will raise the vibration of any enviroment, making it highly protective. Negativity is transformed and healed rather than simply repelled.
Use with other stones:
Angelite to contact the angelic realms. Aquamarine and dioptase is a catalyst for releasing deeply ingrained inner child trauma (use with awareness and be sure you have an appropriate support system.) Moonstone for channeling white light.